Salam and Hi guys n gurls...
Again...This time FXOpen's Drift Car will do some drift demo at this event called "NISMOCLUB AUTOKHANA CHALLENGE 2009" on 8th November 2009 at Klang.
Here is d details of d event:
Date : 8th November 2009 (Sunday)
Time : 8.00 am – 7.00 pm
Venue : Rest & Relax Stop (R&R) Klang Utara
Shapadu Highway
Klang, Selangor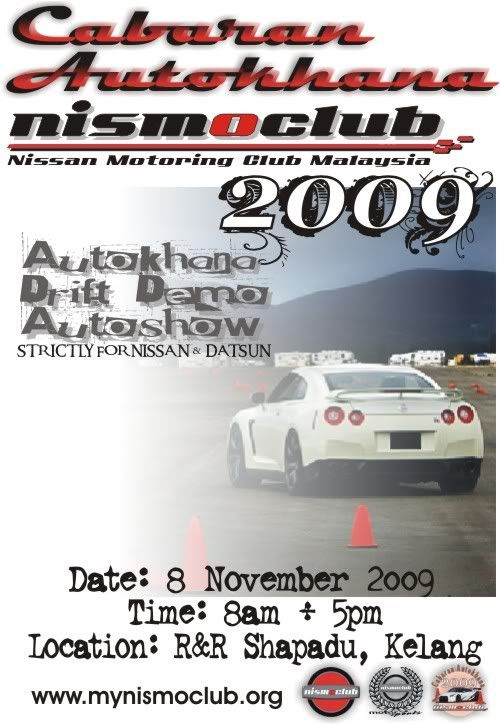 more info:
NISMOCLUB AUTOKHANA CHALLENGE 2009
So for those in Klang and its surrounding area can come n see FXOpen's Drift Car live in front or your eyes making some smoke..
Pics n videos will b upload after d events..check it out soon! :011:
See u there!